For more than a year now we've heard the rumor that Conor McGregor will cross-over from MMA into boxing in order to make a boatload of money in a fight against Floyd Mayweather.
While that was initially absurd, months went by and it seemed more and more plausible.
Now, according to Yahoo, who themselves are citing a "well-placed source," the two men will reportedly fight on Saturday, Aug. 26. Furthermore, Yahoo is claiming that Mayweather could announce the fight on Wednesday from one of his social media accounts.
Terms of the deal that were apparently agreed to are not yet available. But the fight is said to be taking place in Las Vegas.
On Wednesday,  (or Tuesday night, depending on your source) the Nevada Athletic Commission approved a Mayweather Promotions request to be put on an Aug. 26 boxing card at the MGM Grand. However, as MMA Fighting noted, neither Mayweather nor McGregor currently have a license to box in Nevada. That process can be changed in less than a week.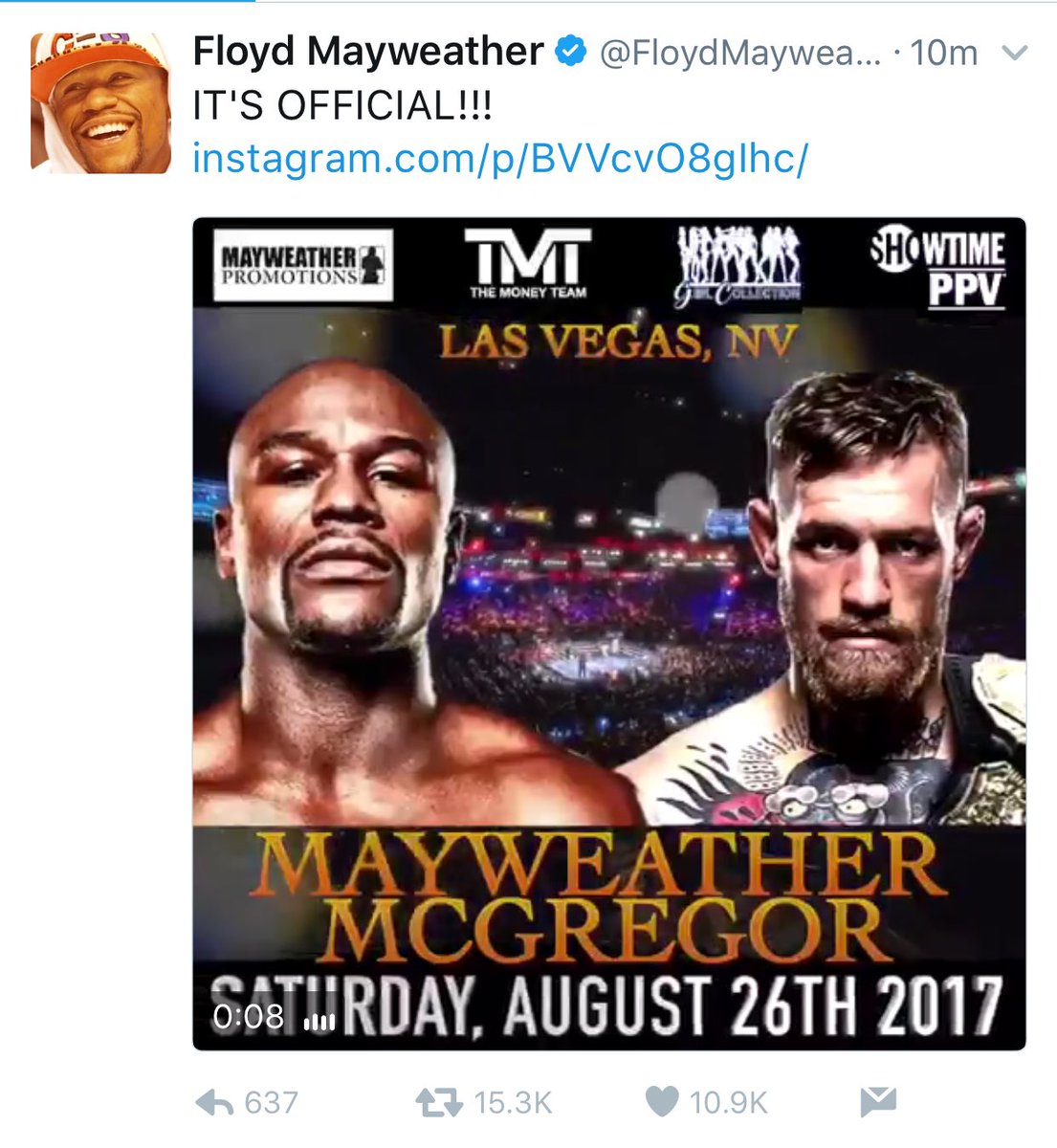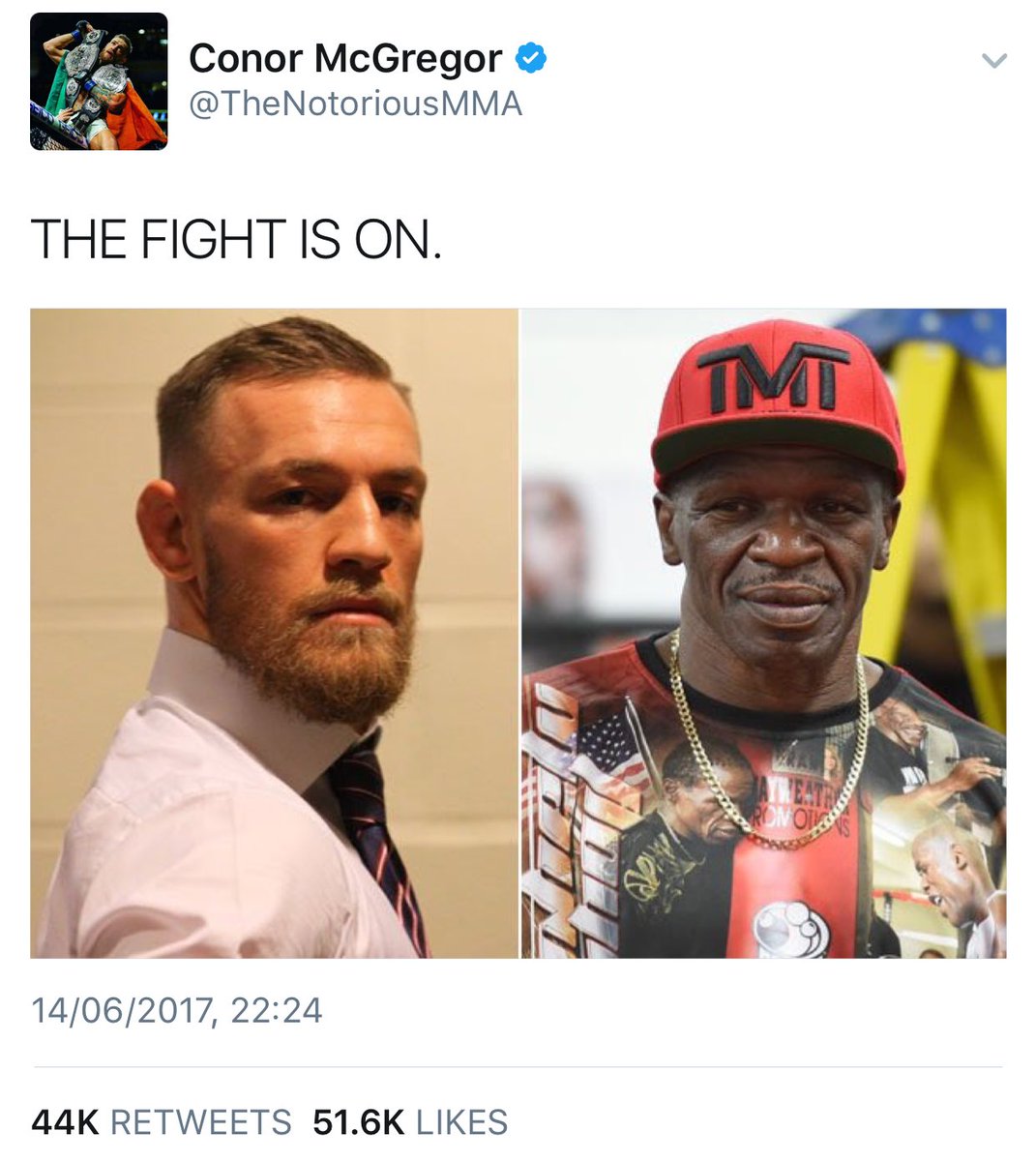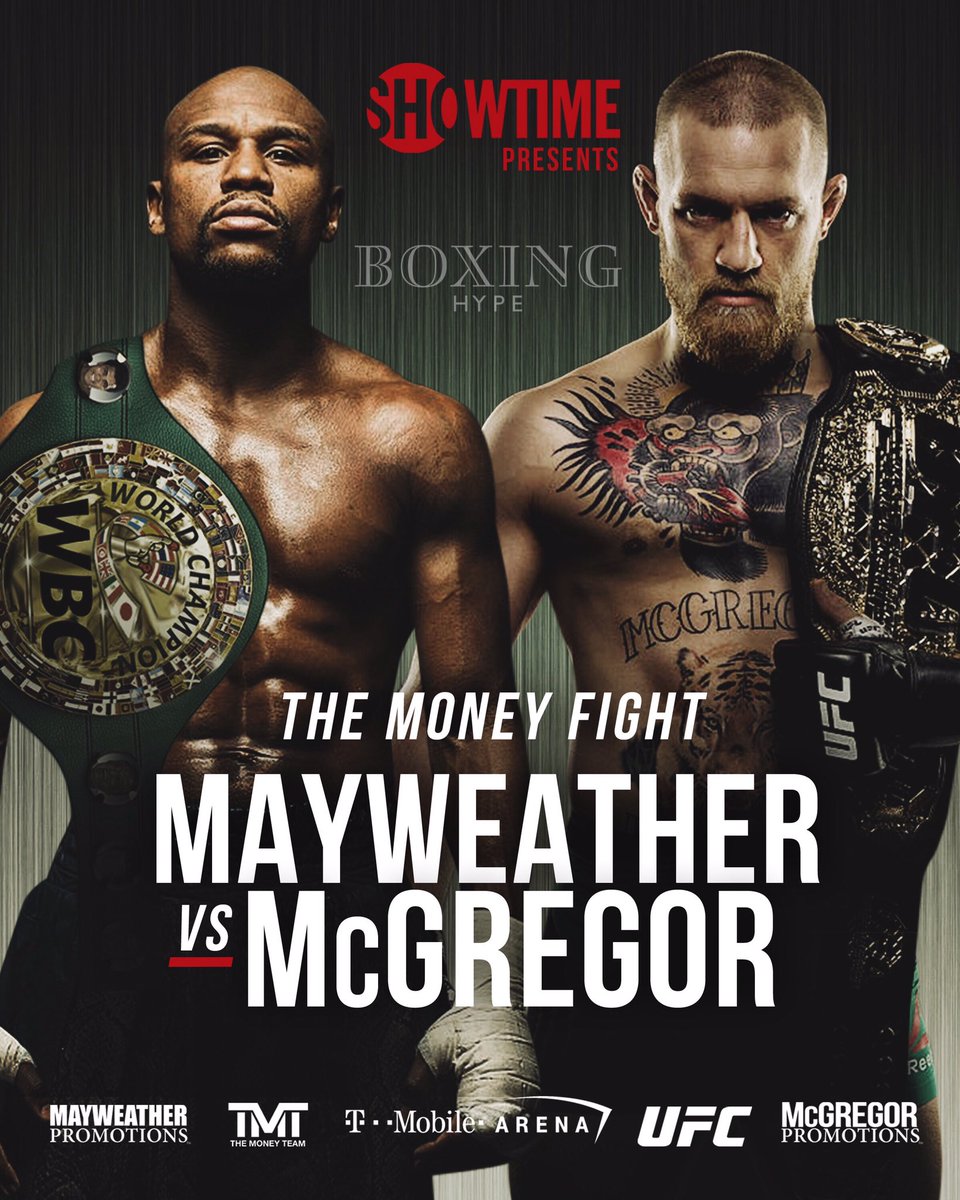 Comments
comments